Upload an image as an image map for people to set "pins"
planned
Upload any image and let participants tap anywhere on the image - show pins for every tap. This can be used for many different purposes:
upload a geographic map and allow people to tap on their country; upload an image with colour gradients and ask people to tap on their "mood colour"; upload a ternary plot and ask people to rate; etc.
Polleverywhere has the function implemented.
marked this post as
planned
Merged in a post:
Clickable image
I would like to utilize a question type that allows participants to click anywhere on an image to indicate a preference. The presentation designer would then have marked hotspots to group the participants preferences.
Something like PollEverywhere's Clickable Image question type: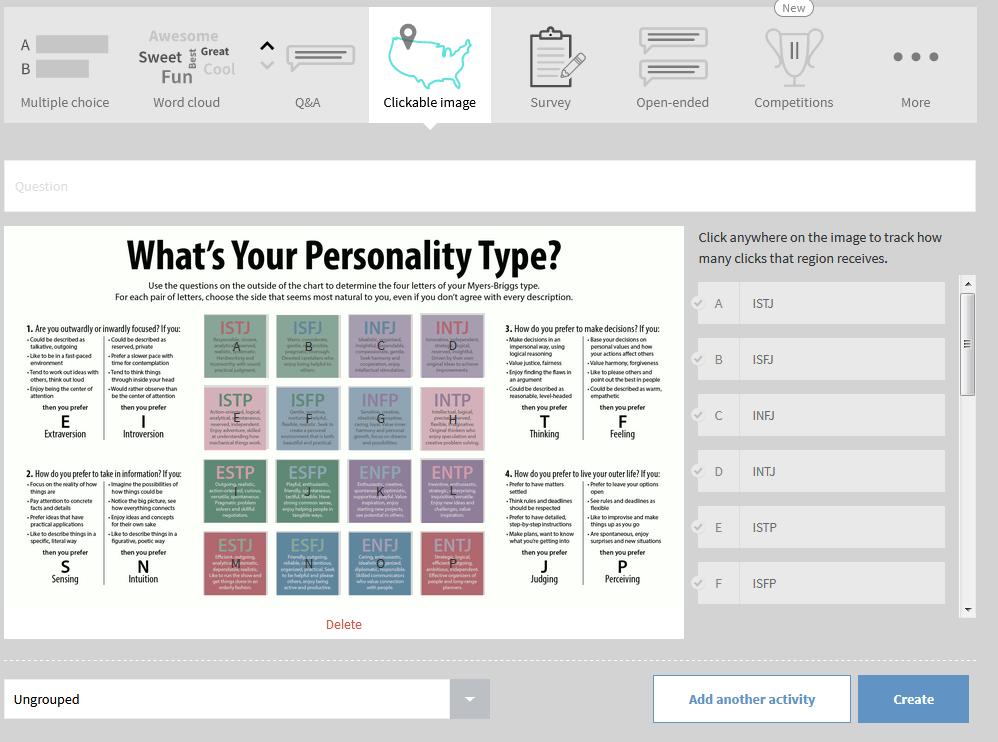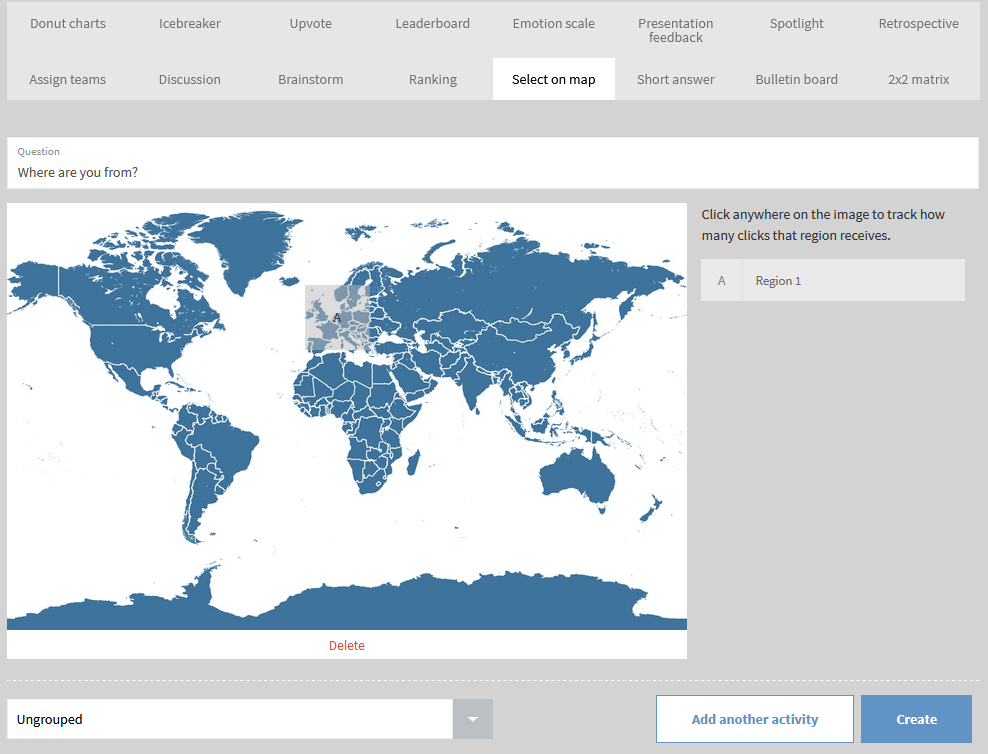 Merged in a post:
Make it possible to show a world-map and let people indicate from which country they are.
Would it be possible to have the option for people to enter their country via menti.com and then on the screen you see a world-map showing where all the participants come from? This would really be a very nice way to start an international meeting